3 Reasons To Ask Your Dentist About Cosmetic Dental Work
Posted August 18, 2016 by Wager-Evans Dental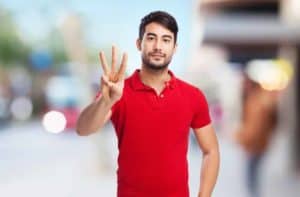 If you want a clean bill of oral health, your dentist can help you achieve it. If you want a more attractive smile, your dentist can help there, too. While it is easy to regard your dentist as solely preoccupied with matters of dental prevention and restoration, you should remember that they can also provide cosmetic dental work. The field of cosmetic dentistry helps make healthy teeth look better. This can mean correcting for teeth that are inherently flawed, but more recent negative changes to your appearance can also be addressed.
1. You Want Whiter Teeth, But Are Disappointed In Store-Bought Whiteners
There are products you can buy at the store that promise cosmetic benefits. Store-bought teeth whiteners can improve your smile's color, but not as dramatically as a professional whitening treatment. When you go to your dentist for cosmetic work, you can expect big results.
2. You Have Dental Damage That Does Not Call For Restorative Work
Sometimes, a tooth injury will leave you with some visible damage, like a chip or crack, but not the sort of damage that calls for restorative work. In these cases, dental bonding can help you recapture your smile before the incident.
3. You Are Interested In A Better-Looking Smile
There is no reason to feel like you do not deserve a smile that makes you happy. You can elect to have a long-lasting improvement to your smile made by receiving porcelain veneers. Your dentist can permanently attach veneers to your teeth to cover discoloration, damage, or even abnormally shaped teeth. People have made porcelain veneers popular because they offer durable, dramatic improvements to their appearance.