Wager Evans Dental is a team of experienced professionals who are devoted to our patients. Our dental hygienists, assistants, and office staff are ready to answer any questions and start you on the path towards a beautiful, healthy smile. The longevity, training, and expertise of our staff allow this practice to offer patients first-rate dentistry in an inviting environment. We look forward to getting to know you and your family.
Donna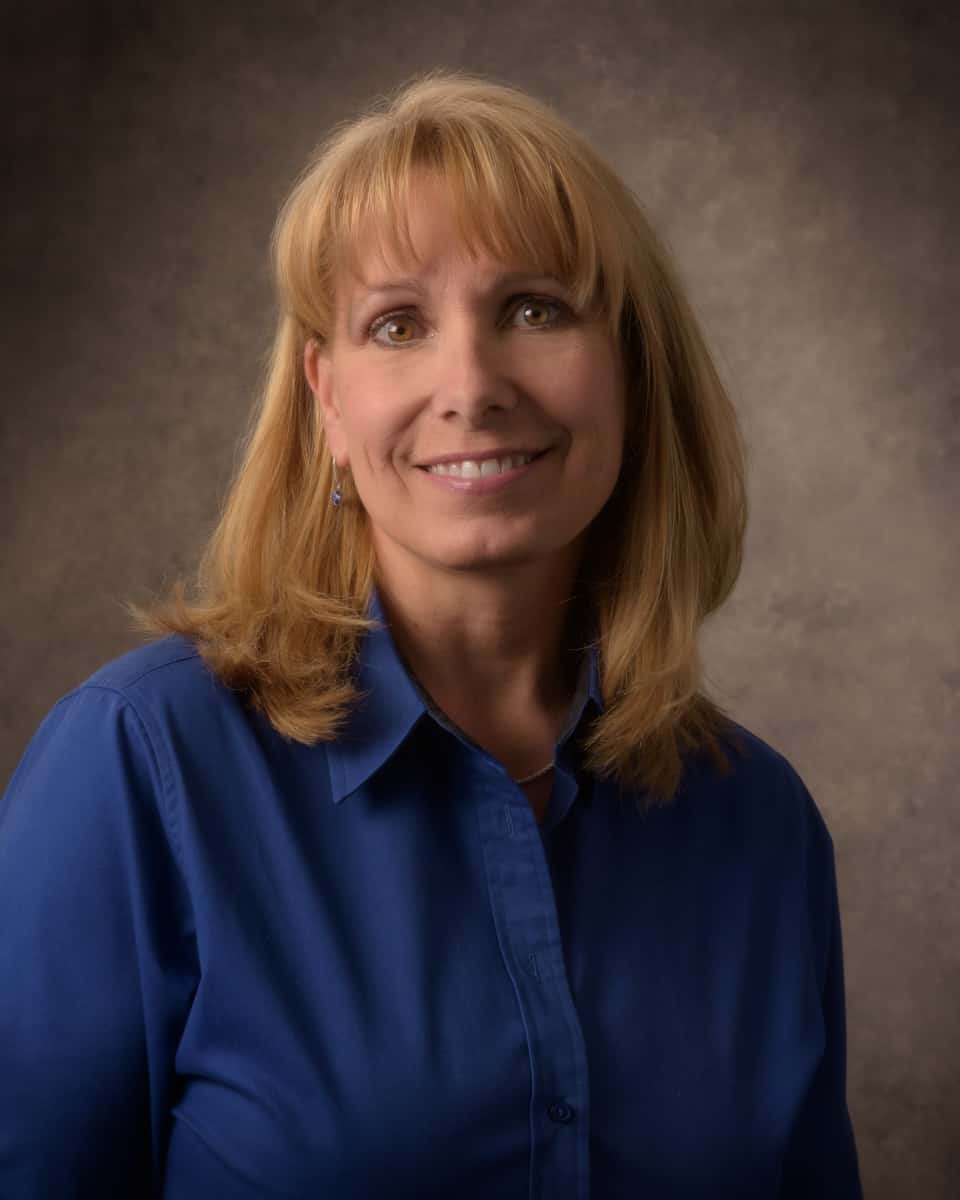 Administration
Before beginning my career in dentistry, I was in hotel management for 20 years, so guest/customer service has always been a priority to me. It was easy to translate that into patient care. For the past nine years I have enjoyed spending more time with my family and having weekends off!
I've worked with Dr. Evans over four years handling administrative duties including patient check out, financials, accounts receivables and office administration.
I truly enjoy the staff I work with and visiting with our patients is a highlight of my day! I feel our practice is unique in the fact that we really have a fun, friendly atmosphere and try to put patients at ease and make them feel welcome.
During my free time, I enjoy camping, hiking, softball… pretty much anything outdoors. I've been married 27 years and have two grown kids!
Koncha
Administration
I began my career in dentistry over 23 years ago in dental administration and have never looked back! I moved to Dr. Evans office over a year ago and have found my home.
A few of my responsibilities include scheduling, checking patients in and out and insurance collections. I "battle" with insurance companies and enjoy being an advocate for our patients. I'm also the voice you will usually hear when you call!
I really enjoy my work and really care about my co-workers. I have a lot of respect for Dr. Evans and love coming to work each day. I think all our patients feel cared for by Dr. Evans and the entire staff… It's like family and friends!
When I'm not at work, I enjoy spending time with my husband of over 30 years, two children, two grand-children and a loving lab named Molly.
Amber
Dental Assistant
I started my dental career in Mammoth, were I trained as a Dental Assistant with an accredited cosmetic dentist. Over the next four years, I helped patients improve their smiles! I joined Dr. Evans' team in January of 2023.
Some of my duties include assisting Dr. Evans with procedures and providing great patient care. I really like working with people and believe that our overall health begins with oral hygiene.
One of the things I love about my job is the wonderful staff and Doctor I work with and the fact that we are a family-based practice who really care about our patients.
I have five children (woah!) who keep me and my husband very busy! Somehow, I find the time to volunteer at my children's school and even help out with the Damonte Mountain Bike Team.
Christine
Dental Assistant
I began my career by attending Milan School for Dental Assistants and for the last five years, I have been helping patients attain healthy smiles.
Some of my responsibilities include assisting Dr. Evans, set up and breakdown of rooms, ordering supplies, OSHA compliance and sterilization.
My grandpa was a dentist and he had the same two assistants for over 20 years.  I truly enjoy the people I work with and Dr. Evans is great!  I love my job and feel that this is where I'm meant to be.  I hope to have the same experience as my grandpa's assistants!
As a Reno native, I enjoy all things outdoors.  So, when I'm not at work, you can find me spending time with my kids, hiking, camping, fishing and going to Lake Tahoe.
Savannah
Dental Assistant
I completed my training with the National School of Dental Assisting in 2019. As the newest member of the team, I feel I am being trained by the best! I think the mouth is very fascinating, I am looking forward to all the new things I will be learning and strive to provide the best experience for our patients.
Some of my responsibilities include, assisting Dr. Evans, sterilization and set up and breakdown of rooms.
I think our staff does a great job at helping our patients with their oral health. I really feel that I work at the best dental office in town and it's great to be a part of this team! I know this because I have also been a patient of Dr. Evans for the past 10 years!
During my free time, I enjoy the outdoors, baking and reading. I love science fiction and historical fiction. I also have two dogs, Molley and Elle who are my best friends!
Angie
Registered Dental Hygienist
I attended UNR and graduated with a Bachelors of Science in nutrition and dietetics. I received my Associate of Science in Dental Hygiene in Boise, ID. My dad is my role model, he is a dentist and his passion for dentistry inspired me to dive into Dental Hygiene.
I love getting to know my patients and building a trusting relationship with them. I am continually keeping up to date with the latest techniques and technology with continuing education courses to provide the best care for our patients.
Our office staff has a genuine camaraderie that gives our patients a comfortable and friendly environment, and Dr. Evans is a great dentist.
My family is everything… My greatest achievements are marrying my high school sweetheart and having our three amazing children.
Laura
Registered Dental Hygienist
attended Truckee Meadows Community College where I received my Bachelors of Science in Dental Hygiene and joined Dr. Evans' team in 2022.
I love helping patients reach their oral health goals and achieving optimal health. Patient education overall oral care through dental hygiene are my top priorities.
At our practice I really appreciate our long term and dedicated patients. Dr. Evans is great to work with and the rest our team is awesome.
When I'm not working, I enjoy spending time outdoors, hiking, kayaking or skiing. I'm a big music junkee, so you can usually find me at any concert in town!
Lisa
Registered Dental Hygienist
I received an Associate of Applied Science in Dental Assisting and Hygiene at TMCC and a Bachelor of Science in Dental Hygiene at CSN.  I am continuously adding to my education through courses, seminars and certifications.  I've been a dental hygienist since 2005 and with Dr. Evans since 2007.
I am thankful to work in a profession that promotes overall health and Wager Evans Dental takes an individualized approach for recommending treatment and caring for patients.  I'm driven by my passion for improving the oral health of my patients.
In my free time, I enjoy spending time with family and friends, vacations, movies, roller coasters and trying new things!
Schedule a Visit with Our Dental Health Experts
To schedule a visit with our team of experts, click here to request an appointment, or call our office today at (775) 829-7700. Located in Reno, NV, we proudly welcome residents from South Meadows, Double Diamond, Caughlin Ranch, Donner Springs, Meadowood, Sommersett, Arrowcreek, and all surrounding communities.