Check Out The Sounds Of Summer Concert August 18
Posted August 4, 2016 by Wager-Evans Dental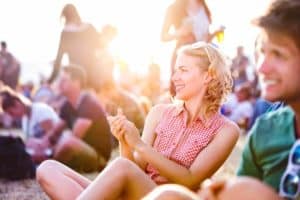 During the summer, residents of Reno can enjoy the Sounds Of Summer Concert Series. The series arranges for live music performances – free of charge, that the public is invited to check out. On August 18, the Sounds Of Summer Concert will be headlined by JamPro Music Factory Band! In addition to great live music, several food trucks will be at the show. The concert is being held at the The Summit Reno, a commercial area with a variety of shops and restaurants. The concert begins at 7 pm, but attendees are encouraged to check out The Summit Reno's shops beforehand.
When:
The next concert in the series will be Thursday, August 18. The concert will run from 7 pm until 8:30 pm.
Where:
The Sounds Of Summer Concert is being held at The Summit Reno, located at 13925 South Virginia Street, Reno, NV 89511.
Cost:
The concert is FREE to attend. That being said, concertgoers can purchase items from the food trucks on hand.
Activities Include:
A free concert, plus a variety of dining options from area food trucks. You can also check out the shops at The Summit Reno before the concert.
For More Information:
For more information about this event, click here.