Come Check Out Artown's 16th Annual Art Paws July 17
Posted July 7, 2016 by Wager-Evans Dental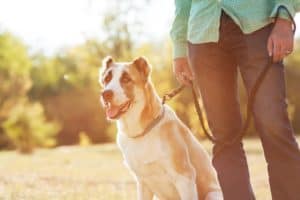 On July 17, Reno's annual Reno Artown event is going to the dogs. This date marks the 16th annual Art Paws, the one day where visitors are allowed – and encouraged – to take their pets. You can take your pet out with thousands of other pets and pet owners, and explore the art scene in town. Vendors will have special pet-themed items, and several non-profit organizations will also be on hand. You can enjoy the terrific art on display with Artown Reno while spending the day with your pet. The non-profit that receives the highest number of votes for the "People's Choice" award will receive one-third of the day's proceeds.
When:
Sunday, July 17. The event will run from 10 am to 5 pm.
Where:
Art Paws is being held at the McKinney Arts And Culture Center, located at 925 Riverside Dr., Reno, NV 89503.
Cost:
The event can be attended at no cost.
Activities Include:
In addition to the items on display for Artown Reno, several vendors will be at the event offering custom, pet-themed items for purchase. There will also be funds raised for non-profit groups, and food and drink vendors on hand.
For More Information:
For more information about this event, click here.