Enjoy The Spirit Of The Season With Reno Philharmonic
Posted November 19, 2015 by Wager-Evans Dental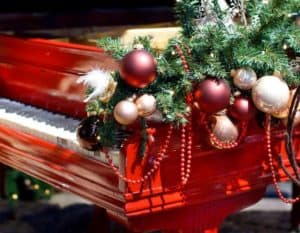 The Reno Philharmonic Orchestra will celebrate Christmas on December 5 and 6 with their annual Spirit of the Season concert. The concert will feature a variety of musical styles and performers, with a mix of singing, dancing, and a host of other fun seasonal acts. There are three shows for families to choose from, including matinee performances. The event is a blind of traditional Christmas pieces, fun jazz numbers, and several special performances that will delight the entire family. The Spirit of the Season concert is a surefire way for families to feel the holiday cheer.
When:
Matinee shows are Saturday, December 5 at 2pm, and Sunday, December 6 at 2pm. The evening show is Saturday, December 5 at 8pm.
Where:
The Spirit of the Season concert is at the Pioneer Center for the Performing Arts, 100 S. Virginia Street Reno, NV 89501
Tickets:
Ticket prices range from $15-$70.
Tickets can be purchased online here, or picked up at the Reno Philharmonic Box Office, 925 Riverside Dr., Ste. 3, Reno, NV 89503 (inside the McKinley Arts and Culture Center). Office hours are 9am to 5pm, Monday-Friday.
More Information:
You can contact boxoffice@renophil.com, or call 775-323-6393 for more information about this event.