Selecting a Family Dentist in Reno, Nevada
Posted January 29, 2011 by Wager-Evans Dental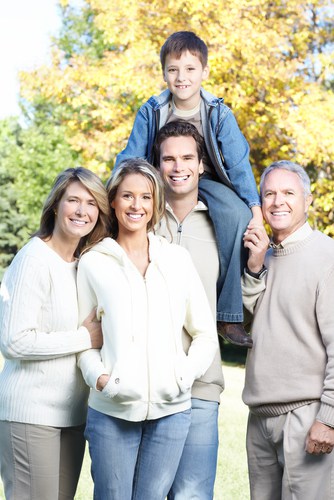 When it's time to find a dentist, where do you start? Statistics show, women in American households usually choose the family dentist. The best way for a mom to begin her research is to determine what's most important: comfort, health, convenience, insurance, location, or something else?
All of these factors are important. Obviously, you want to find a dental office with experienced, competent professionals who can communicate well with your family members and make everyone you love feel comfortable. You also need to be practical. The dentist office you choose has to be conveniently located so that you don't have to plan your day around dental visits. Another practical aspect to consider is payment: do you need a dentist who accepts your insurance or offers financing? How about comfort during procedures? If you, your spouse, or your children are apprehensive about dental visits, you need a compassionate, understanding team of dental care givers who offer the medications and chairside manner that helps patients feel comfortable, confident, and well cared for at the dentist's office.
So let's see if Wager Evans Dental is the right fit for your family.
Dr. Wager has served the Reno, NV area for over 30 years. He has grown with his pateints through the years and offers a wide range of procedures, from cosmetic dentistry to dental implants and other prosthetics. Dr. Wager's son-in-law, Dr. Evans, joined the practice and is excited to provide dental care for young families with children and teenagers. Together, Dr. Wager and Dr. Evans offer a comprehensive approach to dental care and have the expertise to serve patients in all phases of life.
Located near Medaowood Mall in Reno, Wager Evans Dental features state-of-the-art dental technology and a team of compassionate, empathetic professionals. From chairside dental assistants who cater to patient comfort, to gentle dental hygienists who prioritize patient education, to a front-office team who understand financing, insurance, and scheduling, the Wager Evans dental team is committed to patient satisfaction on every level.
Explore our services at www.WagerEvansDental.com and on this blog. You'll find everything you need to know about preventive, restorative, prosthetic, cosmetic, and sedation dentistry. Should you have questions, or if you'd like a tour of our office, just call 775-829-7700 to speak with a team member.
This is your personal invitation, from Dr. Wager and Dr. Evans, to visit us for a consultation, checkup and cleaning, or second-opinion dental appointment. We look forward to meeting you and giving your family a hundred reasons to smile.