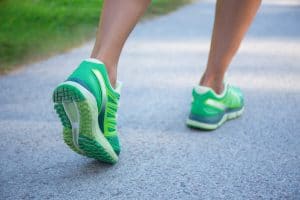 Are you fast enough to outrun the leprechaun? At Reno's Leprechaun Race, you can find out! This annual race, in its sixth year, invites active and casual runners to take part in a course that starts, and ends, at the Terry Lee Wells Nevada Discovery Museum. When all of the participants have had their chance to gain a head start, the "leprechaun" of the race will join. If you can finish before he does, you can win a special prize! For every person the leprechaun beats, more money will be added to a donation to the Discovery Museum. The Reno Leprechaun Race encourages people in the area to take part in a fun, invigorating event for a good cause. Of course, since the event is part of the city's St. Patrick's Day celebrations, you can certainly show up wearing green!
When:
The sixth annual Reno Leprechaun Race will take place on Sunday, March 11. The race will begin at 8:30 am.
Where:
The race will begin, and end, at the Terry Lee Wells Nevada Discovery Museum, which is located at 490 South Center Street.
Cost:
Adult registration is $30. Youth registration is $15. If you sign up during the packet pickup (March 9 and 10), the costs will rise to $35 and $20.
Activities Include:
Runners will be able to win special prizes if they can outrun the leprechaun, a designated runner who will take part in the race.
For More Information:
For more information about this event, click here.
Schedule Your Next Dental Visit At Wager-Evans Dental!
At Wager-Evans Dental, patients receive the kind of quality dental care that can have a lasting impact on their oral health. Located in Reno, NV, we proudly welcome individuals from South Meadows, Double Diamond, Caughlin Ranch, Donner Springs, Meadowood, Sommersett, Arrow Creek, and all surrounding areas. To schedule a consultation or your next dental appointment, visit our office, or contact us today  by calling (775) 829-7700.